For more than a decade, Patrick Taleb Salon has served some of South Florida's most fashionable men and women. Book your appointment with one of our expert stylists today. View Our Services >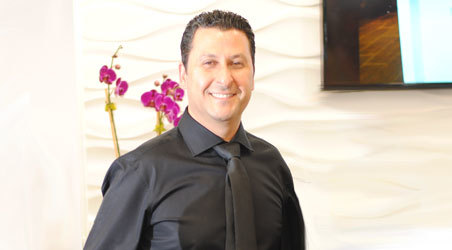 Meet Patrick Taleb
Patrick Taleb has spent more than 30 years in the industry perfecting the hair of some of South Florida's most fashionable men and women. Upon receiving his training in Lebanon, he furthered his education in Paris, has owned 3 successful salons, and is ready for his 4th venture – opening another state-of-the-art salon in Weston, Florida. Patrick has built his reputation not only through talent, but by consistently striving to give all clients the same comfortable, luxurious salon experience, while still providing them with their own distinguished look and style.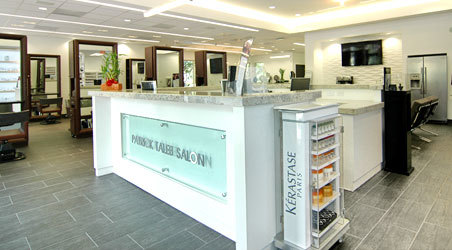 About The Salon
Since its opening in 2003, Patrick Taleb Salon has made a name for itself as the premiere salon in Weston, Florida through its commitment to excellence. From the latest industry trends to cutting-edge technology in hair color, hair extensions and hair styling, Patrick Taleb strives to provide each client with the very best salon services and unparalleled hospitality each and every time. Our passion for technique and exceptional service transforms your salon visit into an intimately luxurious experience that will draw you back to our doors time and time again. Allow us to impress you with the Patrick Taleb difference!

Salon Team
The salon features a passionate team of expert stylists, colorists and specialists recognized for their vision, creativity and talent in the beauty field. They are among the most highly trained and educated professionals in the industry.
Join our Team
Our goal is to employ energetic, focused salon and spa professionals, who are eager to develop their artistic talent and reach new levels of professional success. To inspire your creative spirit and drive your career to new heights, contact Gina Taleb at 954-389-4600 to request an interview.

Advanced Education
We support our stylists' raw talent and experience by providing opportunities for them to receive world-class advanced training at intensive academies world-wide, including Paris, Dubai and New York. The knowledge they bring back with them infuses the salon with fresh ideas, perspectives and techniques keeping Patrick Taleb Salon on the cutting edge of trend-setting style.

In the Community
The Patrick Taleb team is consistently active with a number of organizations in the community, such as the American Cancer Society and Kids in Distress. We believe that giving back is not a choice, but a responsibility. Each year, we participate in cut-a-thons, fashion shows and other charity events to raise funds for these important organizations and lend a helping hand.