Between the sun, beach, pool and humidity, summertime in South Florida can be a damaging time for your hair. But, there are precautions you can take at-home and at your salon in Weston to keep your hair healthy and beautiful throughout the summer months.
If you want to have luscious locks all summer long, check out these 10 summer hair tips to help protect you from bad hair days this time of year:
Hair Botox: If your hair is course and unruly, or, if you have unmanageable, frizzy hair throughout the summer, "Hair Botox" is the solution for you. This new treatment removes frizz, speeds up the time of your blow dry, and is formaldehyde-free. It's a great option for those who don't like to spend a lot of time on their hair, and want to be able to just wash-and-go.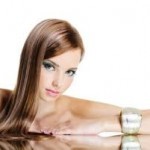 Ponytails, Braids & Buns: With the increased humidity, it can be difficult to keep your hair down and flawless. Women this summer are now pulling their hair back and putting it up. Not only are ponytails, braids and buns trendy hairstyles this season, but they're also hassle-free and can last all day and night without being affected by the humidity and rain. At Patrick Taleb Salon, you can now get styled at our Ponytail, Braid & Bun Bar for $35-$45 in just 30 minutes.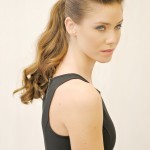 Anti-Humidity Spray: If you do like to keep your hair down, but can't escape the humidity and frizz, Oribe's Impermeable is magic in an aerosol. This anti-humidity spray can be applied on wet or dry hair to remove any and all frizz. Whether your hair is sleek and straight or curled and bouncy, this product will keep your hair frizz-free and hold all day long.

Deep Conditioning Treatments: If you're spending a lot of time in the pool, beach or sun this summer, daily conditioning isn't enough to moisturize your locks. Kérastase deep-conditioning rituals every 3 weeks can be done at-home or in-salon. They replenish your hair and repair sun, chlorine and salt-water damage. Plus, the effects are immediate.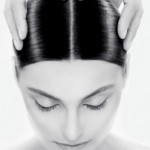 Sun-Exposed Protection: The same way you protect your skin from the sun, you also need to protect your hair. Soleil by Kérastase is a shampoo, conditioner and UV protectant that repairs and protects sun-exposed hair. This hydrating line strengthens and preserves hair from the harmful effects of the sun and reconstructs the hair fiber after sun damage. It's a must for the summer!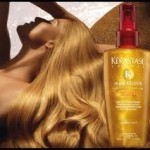 Get a Trim: The summer months are not the time to skip out on getting your haircut. You should get a trim every 6 to 12 weeks to maintain healthy hair, especially during the summer. It is likely your hair will be drier this time of year, and you are more likely to have split ends. Getting your hair trimmed regularly will protect you from unhealthy-looking, dry hair.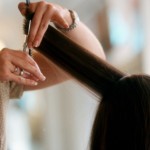 Oribe Dry Texturizing Shampoo: If you find that your hair is dry this time of year, it's a good idea to wash your hair less often, as it can dry your hair out even more. Oribe's Dry Shampoo is a great alternative to use in between washes. It removes the oils from the roots, and builds in volume and texture so you'll have just-styled hair for days.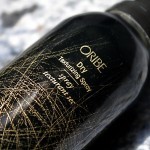 Beach Wave Spray: Who doesn't love the perfect beach waves? We all do; but, you don't need the salty stiffness of the ocean water to achieve this look. Oribe and Kérastase both have great sprays that create tousled, touchable beach waves. This look can be achieved quickly and can give your hair a break from heat styling tools, like blow dryers and curling irons that can damage your hair.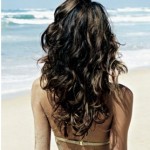 Hats & Scarves: Another way to look stylish while protecting your hair this summer is to rock a hat or scarf. They protect your hair from the sun, and are especially important for blondes and red-heads, since the sun lightens your hair color.
Rinse Immediately: To protect your hair from drying out, if you are at the beach or the pool, rinse your hair off immediately with fresh water when you get out of the ocean or pool. This removes the majority of chlorine or salt-water right away, before it has the time to sit in your hair and cause damage.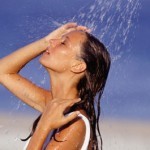 What are your summer hair tips to protect you from the sun, beach, pool and humidity this season? Share with us in the comments below!