This month, while you enjoy the beginning of fall, prepare for Halloween with your family, and get ready for the holidays, don't forget to think pink.
October is National Breast Cancer Awareness month, and in addition to providing our clients at Patrick Taleb Hair Salon in Weston with the latest hair trends and styles, we are proud to be supporting the Broward Health Foundation to help in the fight against breast cancer.
Check out what we're doing at the salon in October to help support this meaningful cause:
Glam-A-Thon Lipstick Lounge Event: Join us for the Glam-A-Thon Lipstick Lounge event as the pink carpet rolls out in front of Passions Nightclub at the Seminole Hard Rock Hotel. Get your Lipstick Lounge tickets today, and help us kiss breast cancer goodbye! Enjoy cocktails and confections; plus, Patrick Taleb's Style Bar will be doing pink hair extensions, ponytails, braids & crystal nail embellishments at the event. Proceeds raised from tickets sold will be donated to the Broward Health Foundation. When: Friday, October 4th at 7:00 PM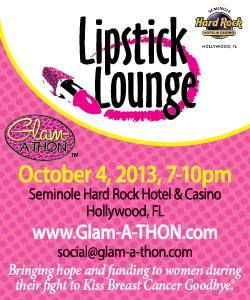 Pink Hair Extensions: Add a touch of pink to your hairstyle this October by wearing a pink hair extension from Patrick Taleb Salon. Hair extensions are $20, and a portion of all the proceeds raised during this month-long event will be donated to the Broward Health Foundation to support National Breast Cancer Awareness Month. Join us, and go PINK for charity!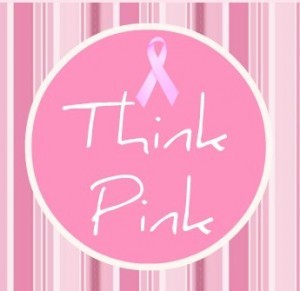 Here are 5 reasons to join us in our efforts this month, courtesy of the Broward Health Foundation and the American Cancer Society:
Every woman has a 12% chance of developing invasive breast cancer at some point in her life.
Excluding cancers of the skin, breast cancer is the most frequently diagnosed cancer in women.
Breast cancer ranks second among cancer deaths in women (after lung cancer).
In the U.S., a woman is diagnosed with breast cancer, on average, every 2.5 minutes.
Due to early detection and advances in treatment, death rates of breast cancer have decreased by 2% in the last decade.
What will you do to help support Breast Cancer Awareness month? Share with us in the comments below.