With the news of Patrick Taleb Salon's new location and salon in Weston, Florida, we've been receiving a lot of buzz in the community. Check out our latest news and features throughout the Weston community:
THINK Magazine's Wedding Editorial
April's issue of THINK Magazine included a guide to over the top weddings – including the best of the best in attire, venues and hair. Patrick Taleb Salon was recommended as the premier salon for bridal hair and makeup, both in-salon or at the destination of choice. The salon was also described as "different from the rest" in that our stylists offer their services throughout the wedding party, where brides can change their hairstyle and makeup for different events throughout the night, from the ceremony to the reception.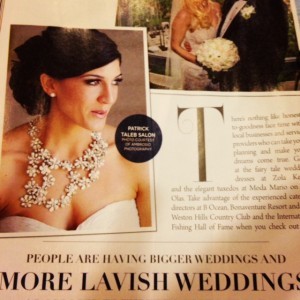 Temple Beth Emet's Annual Big Event
We participated in the Early Childhood Center Temple Beth Emet annual Big Event to raise funds for their schools. This year's theme was prom through the ages. Patrick Taleb Salon donated gift certificates to the silent auction, and did the hair for the event chair and silent auction chair for the event, Rachel Collin and Lisa Slingbaum.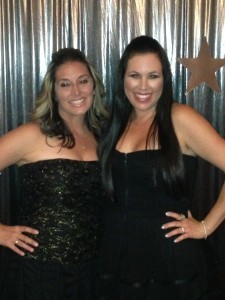 U.S. Commerce Association's Best Salon of Weston
Each year, Patrick Taleb Salon has been recognized as the "Best Salon in Weston" by the U.S. Commerce Association for exceptional customer and community service. We are truly thankful to all the service providers who have made this honor possible yet again!

For more up-to-date news about Patrick Taleb Salon and our grand opening, became our fan on Facebook, and follow us on Twitter.
For editorial inquiries, please email Soraya Taleb at soraya.taleb01@gmail.com