Prom season is finally here, and seniors are getting ready for the biggest night of the year before graduation. Every girl wants the perfect dress, the perfect date, the perfect limo, and of course, the perfect hair and makeup. After all, your hairstyle is the most important accessory you can wear that night.
That's where we come in. We've rounded out the top prom hairstyle trends for this season, and our stylists at Patrick Taleb Salon in Weston are recreating all the hottest looks for our clients. Check out these 5 trending hairstyles for prom hair inspiration:
The Braided Bun
Big buns and braids are definitely on trend – put them together, and you have the perfect hairstyle for prom. This braided bun is elegant, young and fun, and it makes your hair look fuller. If you have fine hair, adding hair extensions to create the braid adds even more oomph to this updo. This prom hairstyle is ideal for girls with a simple dress that want to add a little something extra to their look.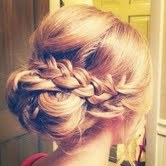 The Sleek Pony
If you are going with a more elaborate dress, you may want to stay simple with your hair and makeup. Soft eyes, nude lips and a sleek ponytail, like the one Blake Lively is wearing, create the perfect look without over-doing it. This is also a great prom hairstyle for girls with bangs – don't pin them back on your big day; flaunt them!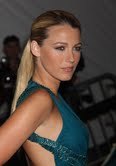 The Sock Bun
Who doesn't love a sock bun? If you're looking to add some glam to your look, and want your hair out of your face, the sock bun is the perfect hair do for you. This look is on trend, and has been seen on many celebrities, like Lauren Conrad, Kim Kardashian and Reese Witherspoon. This is another great look for girls with long, fine hair.
The Loose Curls
Hair trends are starting to move away from elaborate dos and moving towards a more natural and simple feel. If your prom dress is strapless, having your hair down and bouncy is ideal to compliment your look. Wavy curls and smokey eyes also look good with a dress that has a lot of detail to it. Sometimes, less is more. Just make sure you have the right hairspray so your curls don't fall out throughout the night, like Double Force Spray by Kerastase.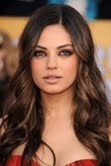 The Fishtail Braid
If you want your hair simple and up for prom, but feel like the ponytail isn't enough for you, a messy fishtail braid may be the look for you. This braid is on trend, and looks great on girls with lots of hair. Be sure to have your stylist create the braid to one side, so it shows in pictures!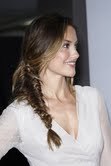 For your prom hair and makeup appointments this season, call Patrick Taleb Salon at 954-389-4600. What hairstyle trend do you like best for prom? Let us know in the comments below.